Gert-Jan van den Akker appointed to Rabobank Supervisory Board
The General Members Council of Rabobank has appointed Gert-Jan van den Akker to the Supervisory Board with effect from 14 April 2021.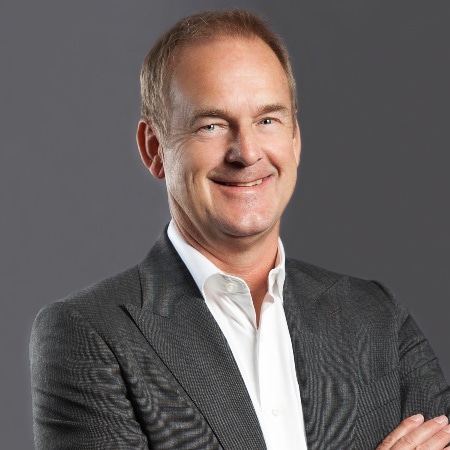 After graduation in law at the University of Amsterdam, Gert-Jan van den Akker found his first employment with Cargill as a commercial trainee in 1987. He then worked in increasingly demanding managerial positions throughout the world for this American agro-industrial corporate. For example, Van den Akker was stationed in Malaysia, Japan, Switzerland and Singapore working in sectors such as grains, soy, worldwide trade and transport. From these roles he has gained broad international and socially relevant managerial experience in food production and food chains. From 2015 to 2020 he was part of Cargill's Global Executive Team. In his last role before retirement in 2020, Van den Akker was Chief Risk Officer and responsible for the transformation of the global trade organization.
Chair of Rabobank's Supervisory Board Ron Teerlink expects that Van den Akker will strengthen Rabobank's strategy and ambitions: "As a cooperative, Rabobank wants to make a substantial contribution to global necessary transitions such as more sustainable Food & Agri sector, the sector where Rabobank is one of the largest lenders. Gert-Jan van den Akker's broad international knowledge in this sector and executive level experience for one of its largest companies are very welcome for the further strategic development of Rabobank. He will be a good sparring partner for our managing board with the right focus on driving further sustainability and strong results."
The other Supervisory Board members of Rabobank are: Ron Teerlink (chair), Marjan Trompetter (vice-chair), Annet Aris, Petri Hofsté, Arian Kamp, Jan Nooitgedagt, Marc Pensaert and Pascal Visée.
Published: April 14 2021, 15:00 CET