Vincent Maagdenberg new CRO Rabobank
Rabobank's Supervisory Board announced that Vincent Maagdenberg has been appointed as the new Chief Risk Officer (CRO) for a term of four years. In this role he is to join the Managing Board and will succeed Els de Groot, who, as previously announced, decided to not be available for a second term. The appointment of Maagdenberg is subject to regulatory approval and advice by the Works Council. His intended start date is April 1, 2023.
Vincent Maagdenberg (1976) graduated as an econometrician (MSc Business Econometrics) from the Erasmus University of Rotterdam. He started his career at ING Bank in 1999, and built up international experience in various positions, including in Belgium, the US and Hong Kong. From 2014 to 2018, Maagdenberg was Chief Risk Officer of ING Netherlands. In his role as Global Head of Lending at ING Wholesale Bank from 2018 to 2022, he was responsible for the integration of the climate strategy in ING's loan portfolio. Since 2022, he is responsible for the digital transformation of ING's Wholesale Bank as Chief Transformation Officer.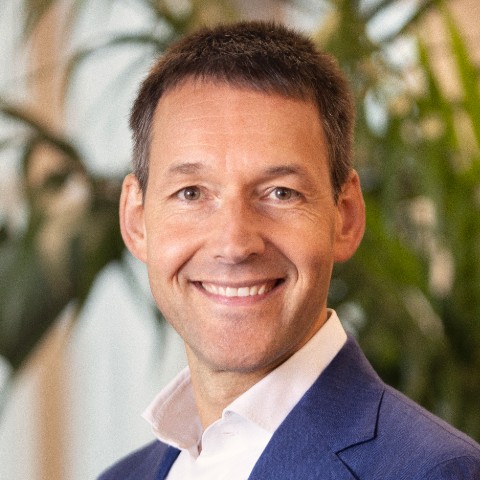 Marjan Trompetter, Chair of the Supervisory Board: "With Vincent Maagdenberg as the new CRO, in-depth knowledge of and experience in risk management remains safeguarded in the Managing Board. We got to know him as an analytical and result-driven professional, who has proven his ability to bring complex tasks to a successful completion. We welcome him to further build a future-proof risk organization."
Trompetter continues: "Vincent's entrance also marks the departure of Els de Groot as CRO. Her executive qualities will be missed. Once more, I would like to thank her for her dedication and solid work for our cooperative bank over the past four years. Thanks to Els' craftsmanship, Rabobank's risk management has been further professionalized."
Elements of this press release are considered by Rabobank as inside information relating directly or indirectly to Rabobank within the meaning of article 7 of the Market Abuse Regulation (EU Regulation 596/2014) that is made public in accordance with article 17 Market Abuse Regulation.
Published: December 15 2022, 14:00 CET